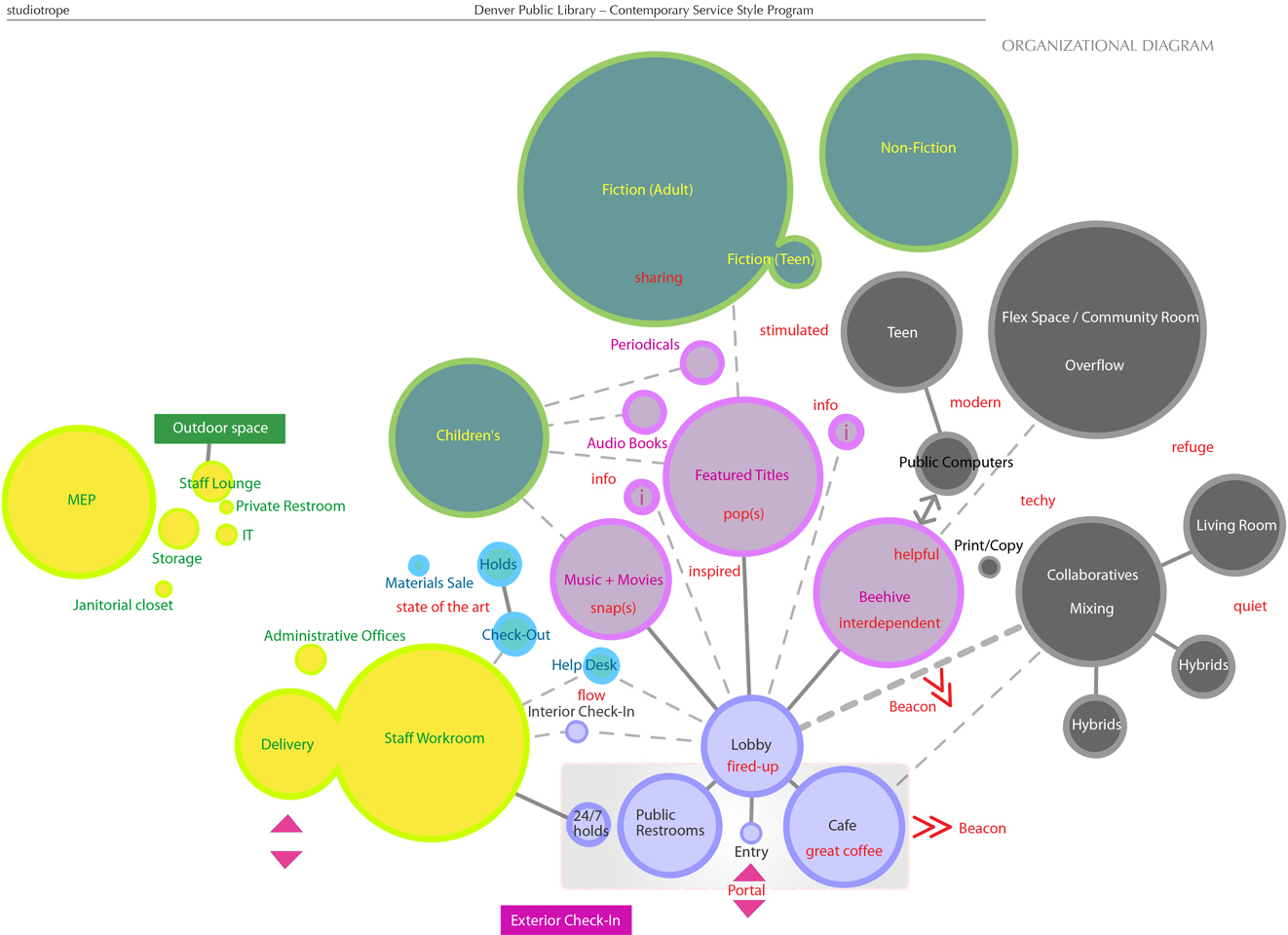 Filter content by studio:
sDC was commissioned to create a program document establishing design guidelines for DPL branch libraries tailored to current and future trends in contemporary service. After half a dozen focus groups, researching relevant theories in other disciplines, and data collection from numerous case studies as widespread as facilities outside the United States, sDC identified the guiding principles and building DNA of a theoretically new type of library.

An entire culture is emerging surrounding contemporary public libraries and the customers they attract. This culture is rooted in diversity and creativity. The contemporary customer wants immediate gratification, social interaction, and an environment where they can touch and try new things. There currently exists a great opportunity to attract and satisfy the demanding needs of this person, and subsequently turn them into a library customer. The Contemporary Service Style library has before it this great challenge, a challenge that can be satisfied with the right mix of materials, programs, and services. A mix that will be in constant flux and must always be responsive to the contemporary culture it exists within.

sDC was also commissioned to create wayfinding and signage guidelines for Denver Public Library's 23 branches.
Filter content by studio: