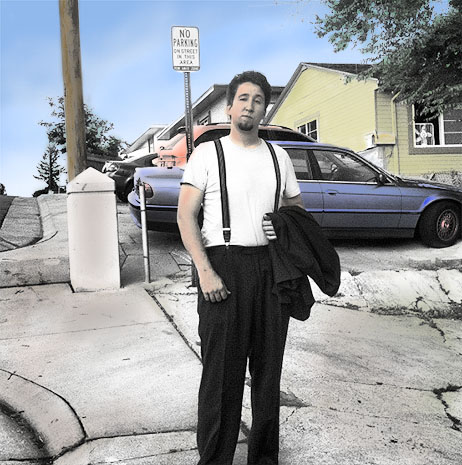 Alex Raymond
aray@studiotrope.com
Production Manager
Alex Raymond came to studiotrope with a strong background in signage and wayfinding production and installation. His passion for sculpture was given a voice in signage and graphic design, proving that the most impactful solutions come from an understanding of how they live in the world. His deep understanding of materiality and how it interacts with the built environment allows him to think beyond the limitations of how we use "off-the-shelf" materials in new and innovative ways.
Alex has designed, fabricated and installed everything from embossed vehicle wraps to custom 3D building signage. This deep knowledge of graphic production and materials helps him to easily conceptualize projects in ways that go beyond the environment, to consider how materials interact with architectural substrates so they are integrated in the most intuitive and seamless ways imaginable.
Alex has a Bachelor of Fine Arts in Graphic Design and Interactive Media from the Rocky Mountain College of Art and Design. Growing up in Vermont, he is an avid outdoors man, and spent 6 years as a youth ski and snowboard instructor. A true renaissance man, he lists "advanced X-acto knife skills" among his talents and can roll with the best of them in true Lebowski fashion on league night at Arapahoe Lanes.